FREE PAIR OF POLARIZED SUNGLASSES WITH ORDERS OVER $100. END IN %H:%M:%S. HURRY UP!!!
ON THE COMPUTER
OOLVS is built through the Shopify platform, and the payment methods are Paypal and 2Checkout. Its security is supervised and guaranteed and 100% trustworthy.
Step 1: 
Open the website https://www.oolvs.com/ 

Step 2:
Click "Sign in/Register" in the upper right corner of the website. 

Step 3:
Select "Register" in the pop-up window. 
Step 4:
Enter your correct email address and a secure and easy-to-remember password.
(if you accidentally forget your password, you can reset your password using your email address after successful registration)

Step 5:
Click the "Register" button, after successful registration, you will be automatically logged in.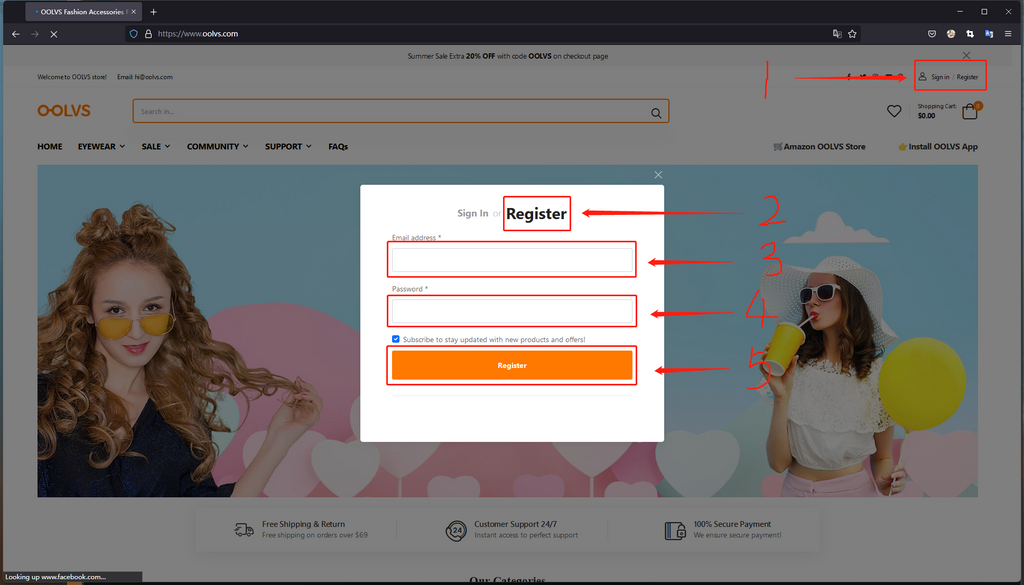 Step 6:
Click on "Account" in the upper right corner of the website.

Step 7:
Select the "Address" button and click "Add a New Address".
(You can also shop directly and enter your address on the checkout page.)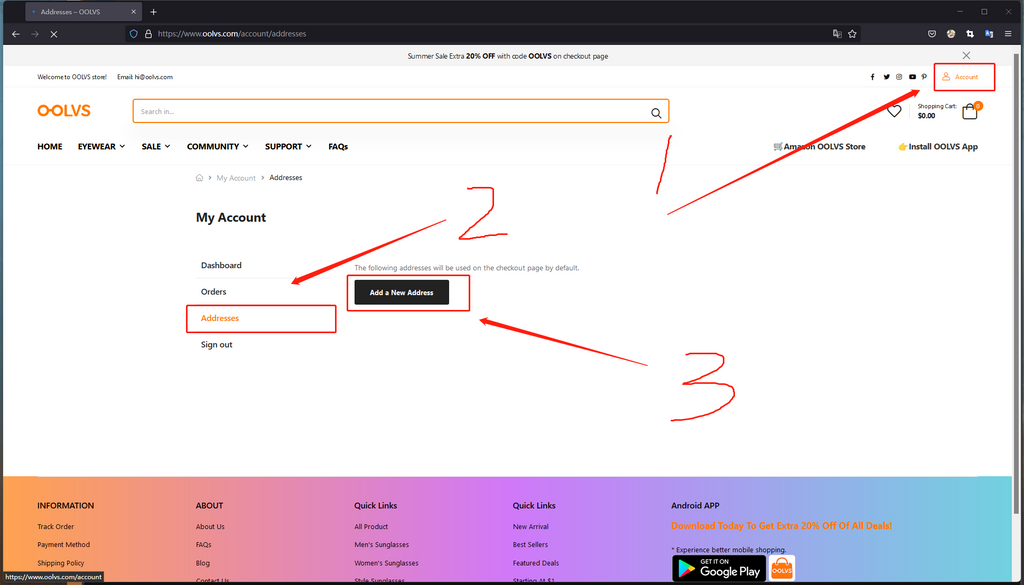 Step 8:
Enter your:
First Name *
Last Name *
Phone*
Address*
City*
Province*
Country*
Postal/Zip Code*

Why is the mobile number required?
Some countries and post offices are required to require the recipient to provide a phone number in order for the package to be delivered normally.

Step 9:
Tick the box in front of "Set as default address", which will automatically select this address when you checkout.

Step 10:
Click on "Add Address"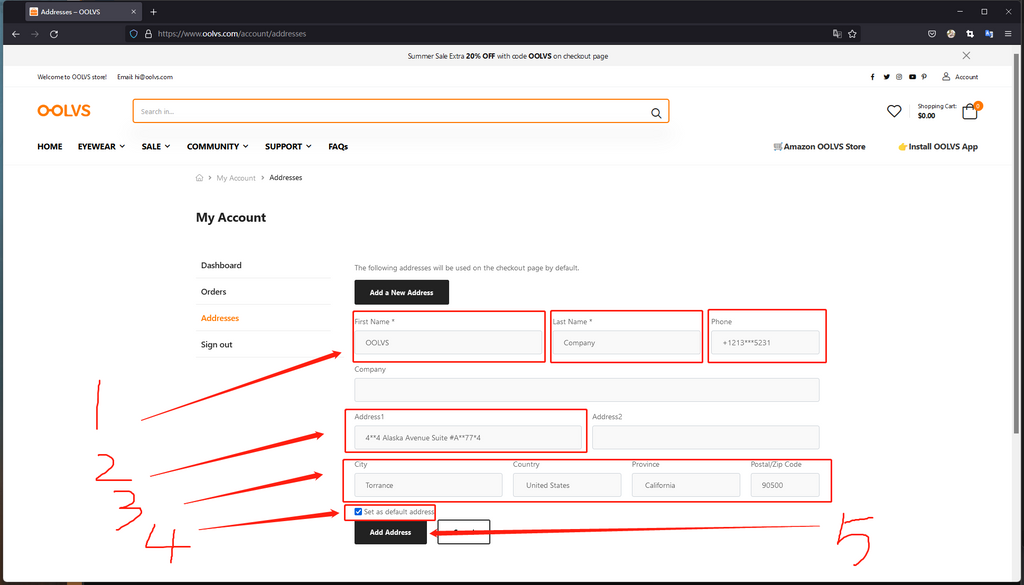 Step 11:
Buy your favorite products on the website and check out.